PURCHASE A SUBSCRIPTION
1. Download the velospot app or visit this website home section
2. Register on the platform
3. Take note of the email which has been sent to you in order to confirm your email adress
4. Purchase a subscription (subscribe / purchase a subscription)
5. Take note of the occasional code which has been sent to you per email or under the section "my subscriptions" of the app
Enter the occasional code on the keyboard of the lock (refer to "rent a bike")
TO RENT A BIKE
1. Press the power button on the lock.
2. Enter your code received by email or present your access card as soon as the blue LEDs of the padlocks flash. Each code number introduction is confirmed by a beep.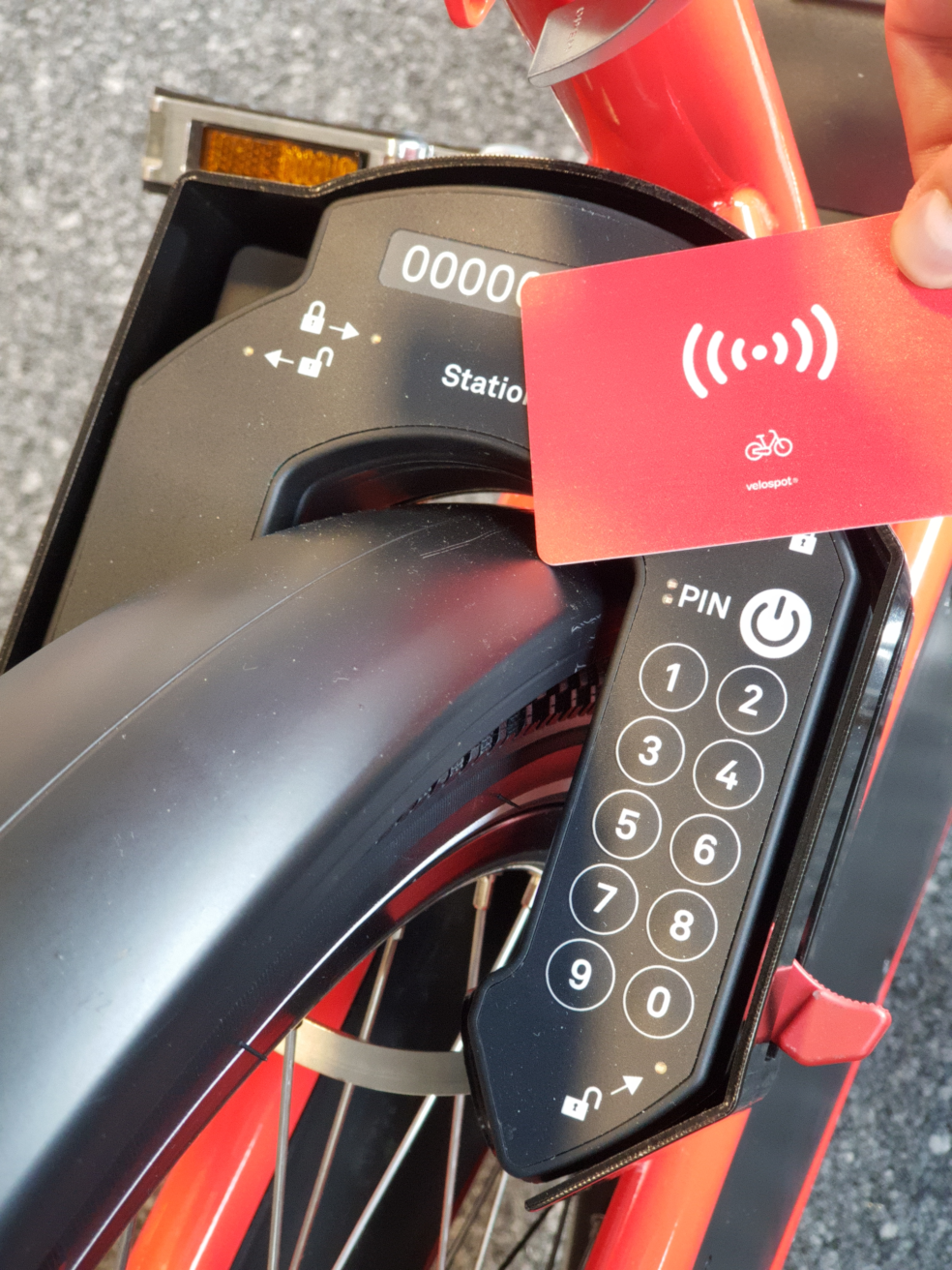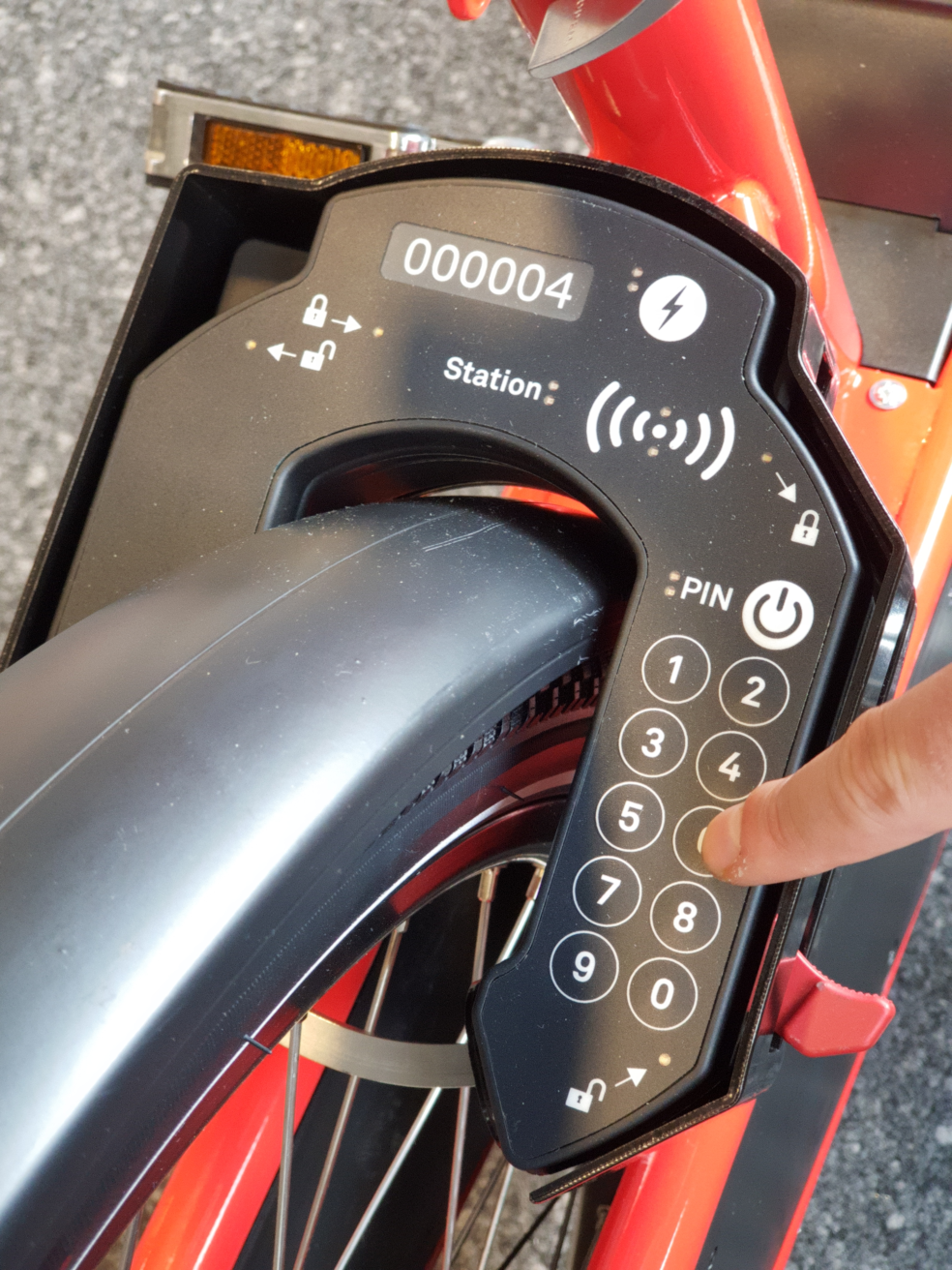 3. Wait for the end of the green flashing and that the lock opens automatically.
Please check that the metal ring is not blocked by a spoke and wait for the lock to open
To open a lock using your smartphone, you have to activate the NFC of your Android device then choose the subscription you want to use in the NFC tab of the application
TO END A RENT
1. Return the bicycle to either one of the indicated velospot stations
2. Press the power button on the lock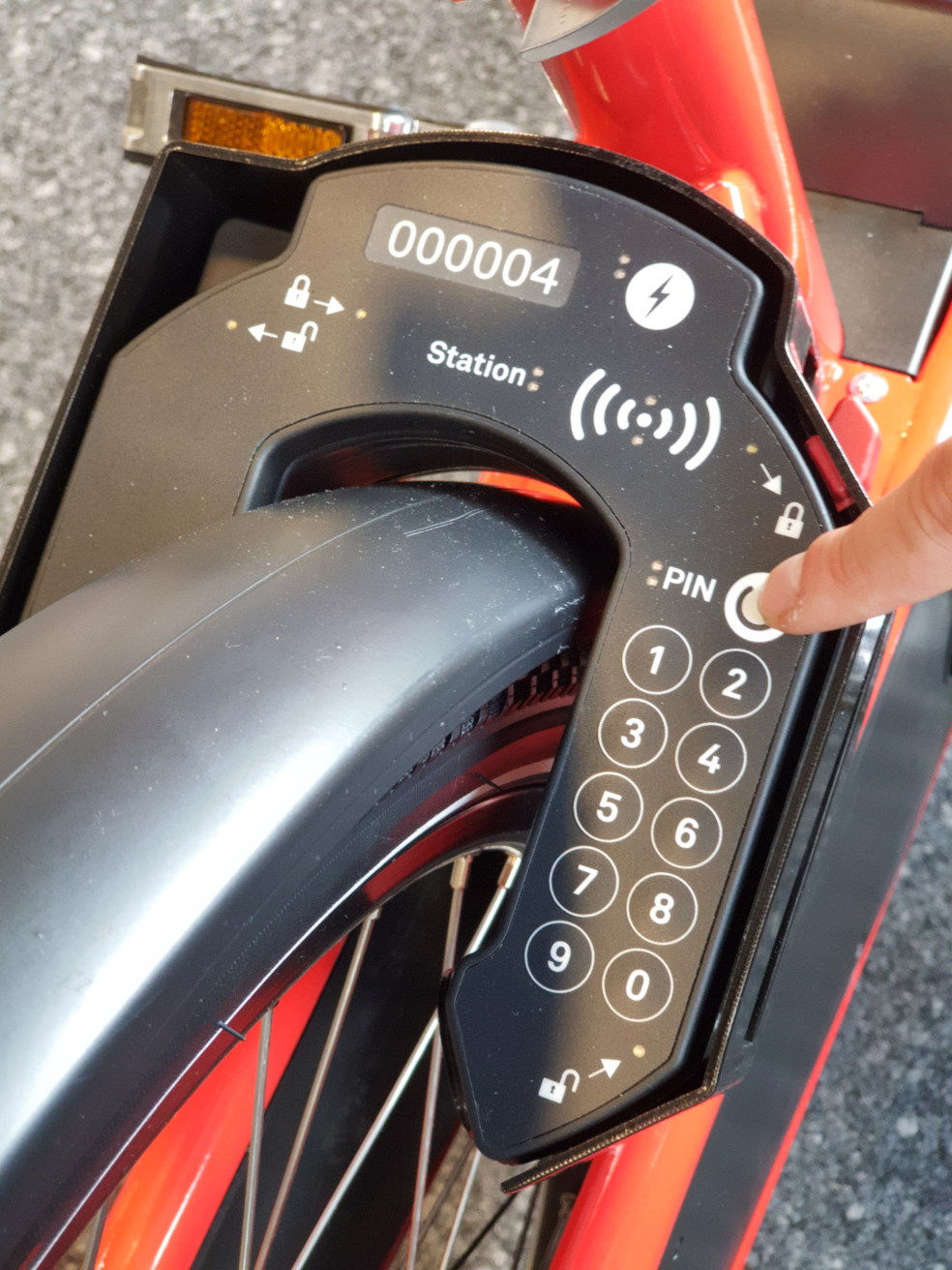 3. Wait on the white indicator and drag the lock manually with the red clasp.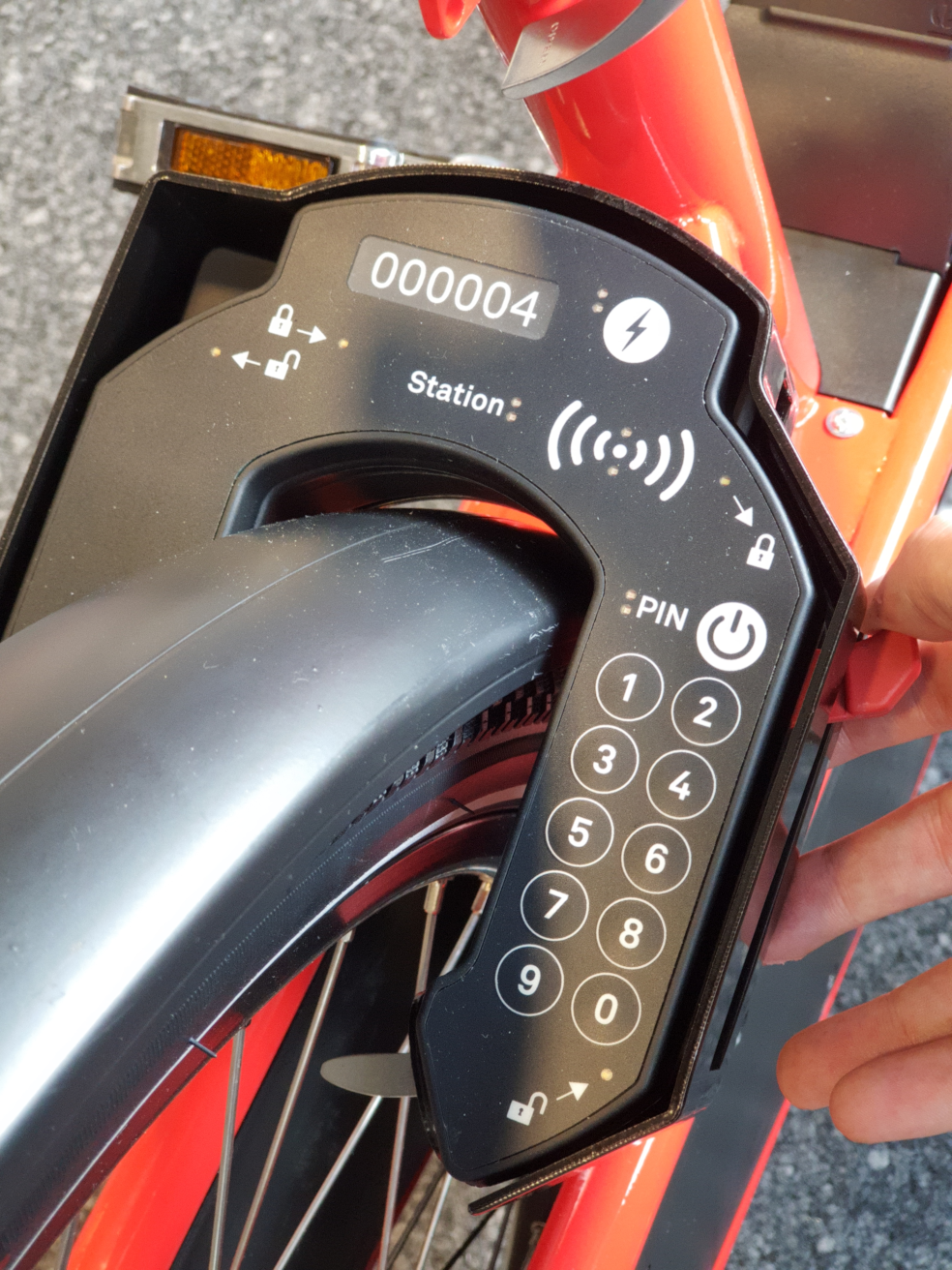 4. Hold the red clasp down until you locked padlock released by two beeps consecutive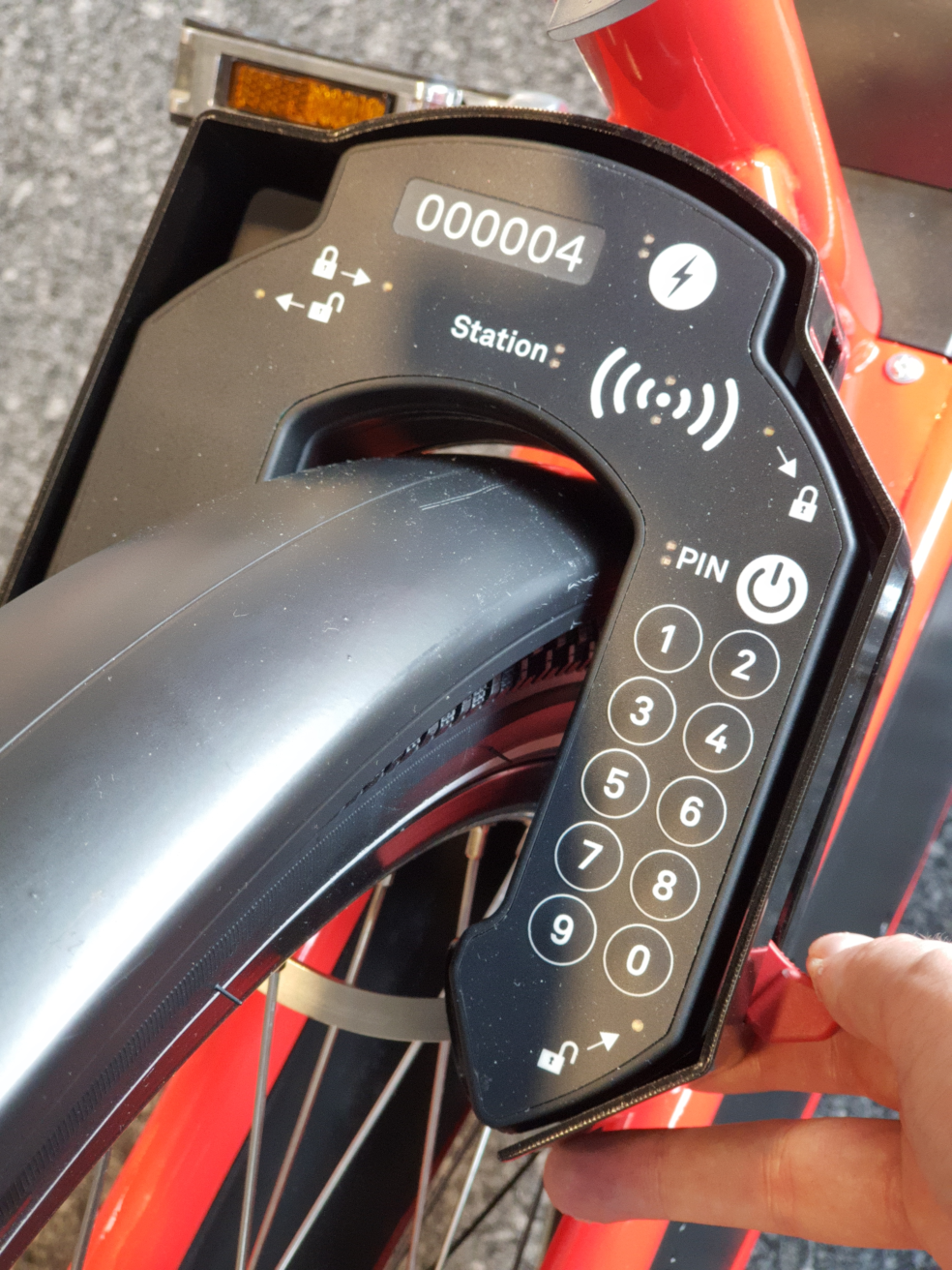 5. The end of the rent is confirmed by a "beep" and the white indicator light
You can lock the bike at all times outside a velospot station during a rental. Close the padlock as if you would close the padlock at a velospot station. A red flashing of the padlock accompanied by a long beep confirms the completion of the operation. Other users will not be able to access the rented bike with the lock securely closed.
WARNING : if you securely lock the bike outside a Velospot station the time of your rental continues
HOW TO ACTIVATE THE BATTERY OF THE E-BIKE
In order to activate the battery of "ebike" bikes, press for 3 seconds on the white button marked with a lightning bolt and located at the top right of the padlock.
To deactivate this option, please press the above button again for 3 seconds.
When registering for the service, a Velospot account is created which allows you to consult the rentals made, to buy different products including shopping credits. These, for the holders an annual subscription, allow you to extend your rentals beyond half an hour free.